motor oil 7.1 2t oil racing full synt 1l for vehicles with separate lubrication
Code: 76 8228b
Description
Malossi 7.1
Racing Full Synt 2T
Thanks to the experience Malossi gained in races, an innovative product for 2-stroke engines with high performance was born. 7.1 is a completely synthetic lubricating oil obtained with a high quality synthetic base and carefully selected additives to guarantee the highest performance without neglecting the protection of the environment.
It has been designed for racing vehicles with or without separate mixer.
7.1 guarantees:
- High engine efficiency
- Reduction of the wear of the involved components and thereby a longer life of the vehicle.
- Minimum formation of incrustations and deposits in the combustion chamber and at the exhaust.
- It avoids piston rings to be stuck together and therefore it guarantees the perfect tightness of the compression for long.
- Substantial reductions of exhaust smokes.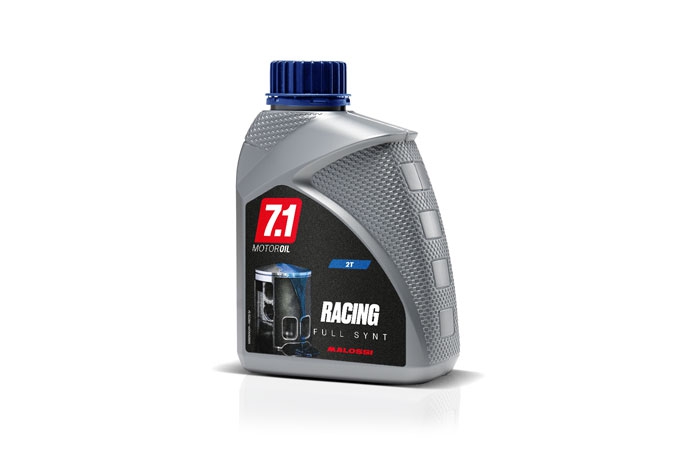 motor oil 7.1 2t oil racing full synt 1l for vehicles with separate lubrication
16.94
Add to cart