2 malossi mhr fluo yellow grips - model with side fastening
2 malossi mhr fluo yellow grips - model with side fastening
Code: 6918702.y0
Model: peugeot speedake 50 2t
Description
MALOSSI MHR FLUO GRIPS
Suitable for all vehicles
The new Malossi MHR grips aim at a trio of elements: design-safety-comfort. Every detail has been designed and defined according to these three elements, which are essential for an aggressive design, grip safety and comfort while riding.
In particular, their design helps vibration absorption, their dimensions make the grip safe and manageable and their ergonomic structure allows the palm to rest without the forearm getting inflamed.
Malossi MHR FLUO are made of a particularly soft PVC, which is the result of a long research aimed at selecting special polymers with high elasticity and whose soft touch conveys a pleasant and comfortable feeling to the user. This PVC is suitable for the most sophisticated colours and has excellent gloss levels. The aesthetics of MHR FLUO grips is extremely attractive and combines with high durability characteristics.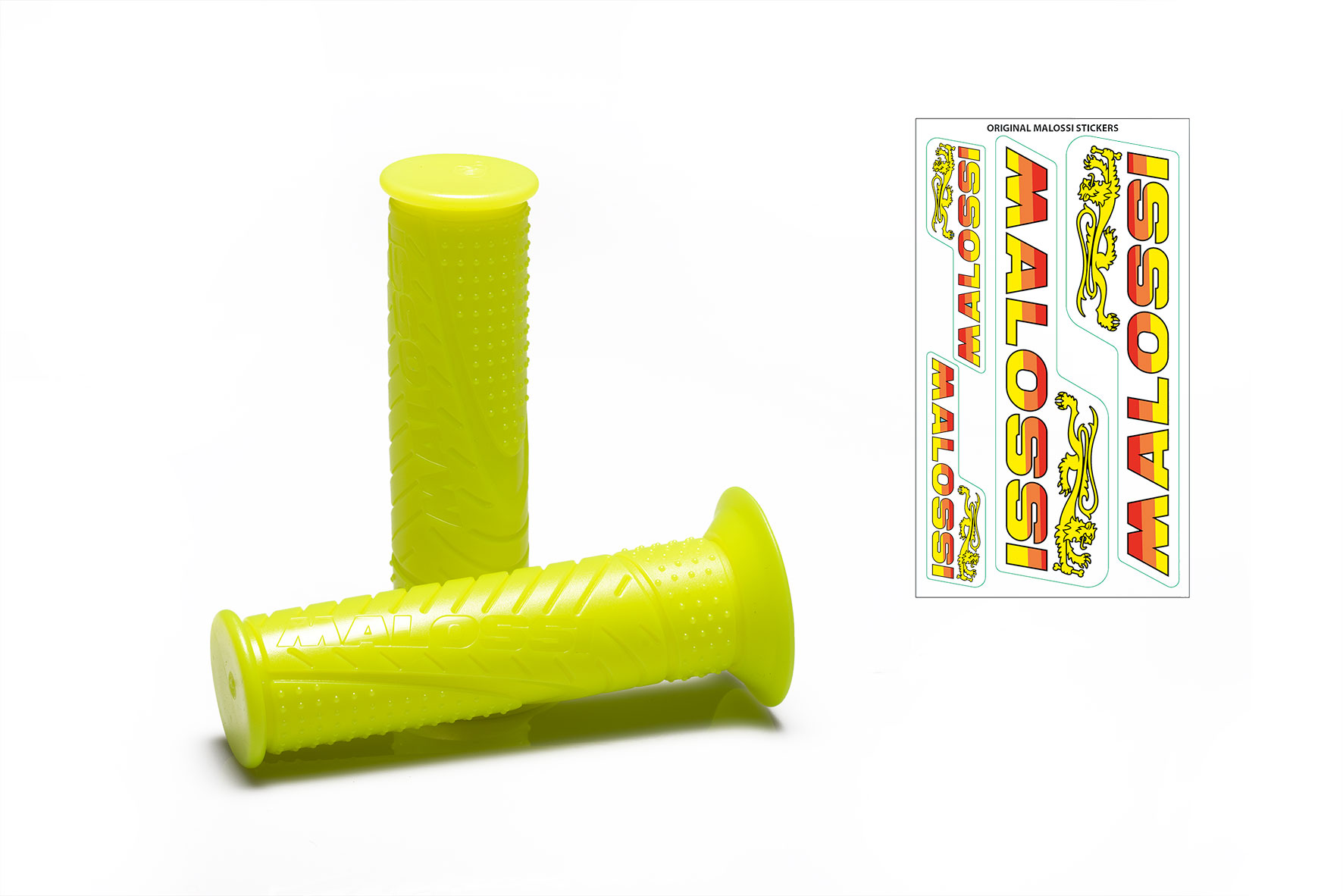 2 malossi mhr fluo yellow grips - model with side fastening
29.00€
Add to cart